This post is mainly for my pw friends. I keep talking about my kitchen, so they wanted photos!
This was our kitchen just before we moved in. There is a row of cabinets over the breakfast bar and a drop ceiling light panel. (some friends from church removed both of those on moving night!) Click pictures to see larger view.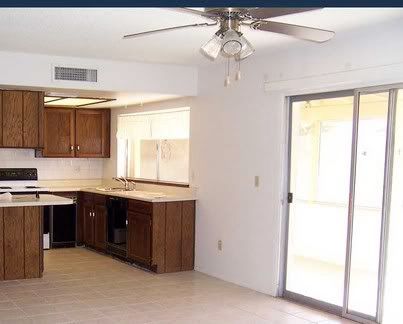 Here it is with the cabinets gone, but the original wood grain cabinets.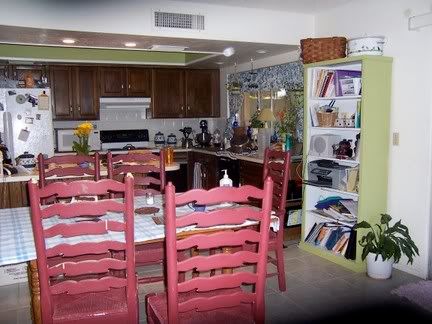 And the picture I took today! White cabinets. I have always wanted a white kitchen! I may add a little color to the walls, but only in small areas like over the sink and behind the coffee maker on the left.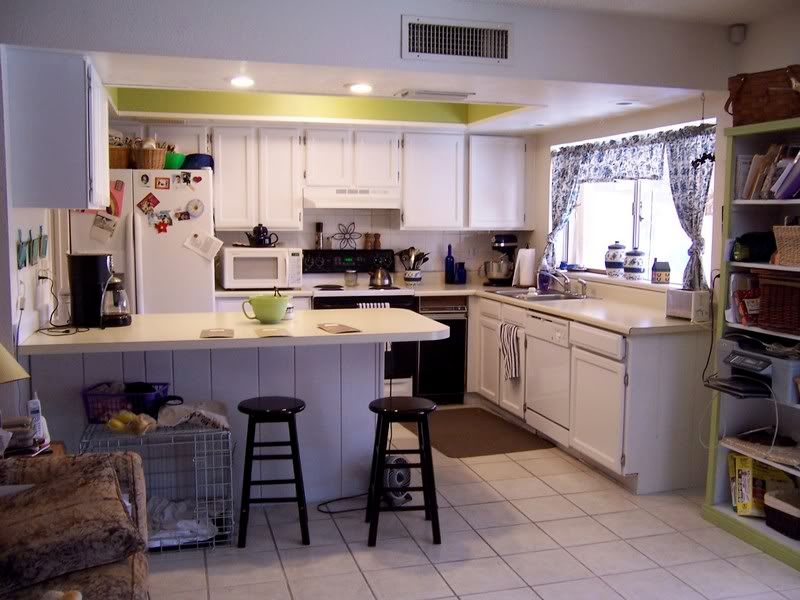 These are the samples we're choosing from for the new counters. I chose the middle to keep things simple.