I was honored this week by a blogging friend at
Chrysalis
. She gave me a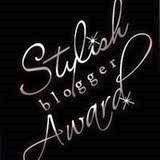 .
You can check out her stylish e-zine blog
here
and make sure you check out her many articles and reviews....lots of interesting topics!!
Here are the Rules
•
First, thank and link back
to the person who gave you this award
• Second,
share 7 things
about yourself
• Third,
award 15
recently discovered great bloggers
• Then,
contact these bloggers
and tell them they've won this award
Seven Random Things about Me:
1. I'm in the middle of a move to a different house, so I'm a crazy person (and I am sticking with that story even after the move).
2. As my children are leaving the nest and flying off to discover the world and what God has for them, my husband and I are finding it very quiet around here. It takes a lot of adjusting. And it makes our 13 year old a little restless being an only child after living in a house full of sisters and activity!
3. I started volunteering to do receptionist type of work at our church two mornings a week.
4. I love (and am quite good at) figuring out people's
Myers-Briggs personality type
. Oh and I'm an
ESFP
.
5. I do love January in Phoenix, even though I miss a snowy climate and having a nice wood stove.
6. I love Facebook and find it reminds me of living in a small town, the way that you can spread news so quickly, keep in touch so closely and stay in closer touch with friends on a daily basis.
7. My love languages are acts of service and really good chocolate.
Here are my honorees. Please feel free to follow these guidelines or not. =)
Great blogs I read and want to pass on the Award to:
1.
Pioneer Woman Cooks
is a great cooking blog. She makes each recipe step by step with lovely photos and hilarious commentary.
2.
Pocket Lint
has been a long time favorite of mine. It's written by my wonderful friend Gillian about life with two special needs children.
3.
Tara's View of the World
is written by my friend Tara about her life of raising three children, one with autism and being a minister's wife.
4.
KQ Cards
, a photography blog by my friend Kathryn who has a great eye for photography!
5.
Penned in Orange
is my wonderful collegiate friend Sara's blog. She writes poetry and is a great photographer also!
6.
Veritas
, my husband's blog..... a more serious and thoughtful blog.
7.
Alive and Mortal
is written by my friend Kim. It is an expressive arts blog for grieving people and a place for the grieving to share their journey.
8.
A Holy Experience
is a beautiful blog experience with lovely photography, devotional, inspirational and poetic writing.
9.
Blackpurl's Knitpickings
is not about knitting, but is a friend who knits, who also writes about life in Belize as a missionary.
10.
Walking to China
is another friend who is living in China and a surprise to her, foster parenting a special needs baby there as well.
11.
Joann's Blog Adventure
is written by another ministry wife friend of mine.....usually a very hilarious look at life in ministry and raising four children.
12.
Laundromat
is my friend Michele's blog. She writes from a very Canadian, very honest and very fun view of life married to a minister with two teenaged boys, one hound dog and has an interesting career as the director of a downtown cultural center for Native Canadians (because I forget the correct term).
13.
Shasher's Life
is an energetic blog for women by another Canadian friend.
14.
Empty Handed
is written by another ministry wife who lives in Australia....wonderful photography and cheerful blog.
15.
Agape Life
, which is my daughter Hannah's blog. She writes so well, but not often. Keep an eye on her though. She has great thoughts!
Whew! That takes a long time to get all of that together, but I am excited to show you the blogs I've been reading lately. Hope you take some time and look at them. Save the links for when you have time to peruse and read good things.
Thank you again to e-mom at
Chrysalis
for honoring my blog on her awards list.