I know I know....vote vote vote...yee haw. I'll just be glad it's over, the snide ads and the talking heads are getting on my last nerve! I did vote AND I got my free Starbucks coffee.
My real news for now though is that we went to my 16 year old's band exhibition concert last night and she was so cute! Well, the band was really good too, although she said the drumline was somewhat 'dirty' (meaning not exactly together on every strike). They were much improved from the last time we saw them in early October. AND they are going to the state competition this Saturday, so they are happy too.
At the end of
Bohemian Rhapsody
(it's better without the video, I decided...ha....not what you'd guess as good marching band material, but it was really great), the band moved back and the drumline moved forward and went to town! So cute, so good. I was proud. =) Now for the pics.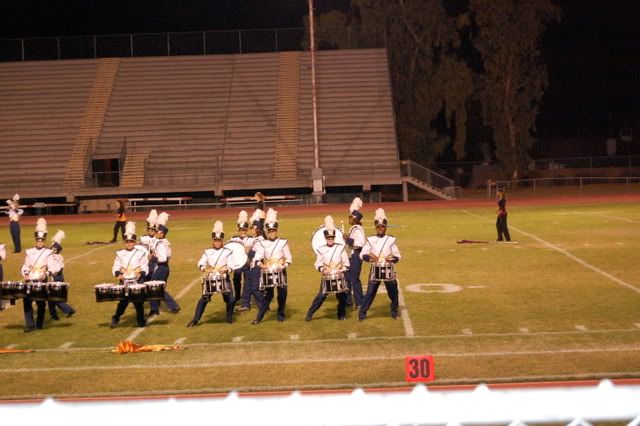 Emma is second from the right, doing her groove thang on the snare, baby!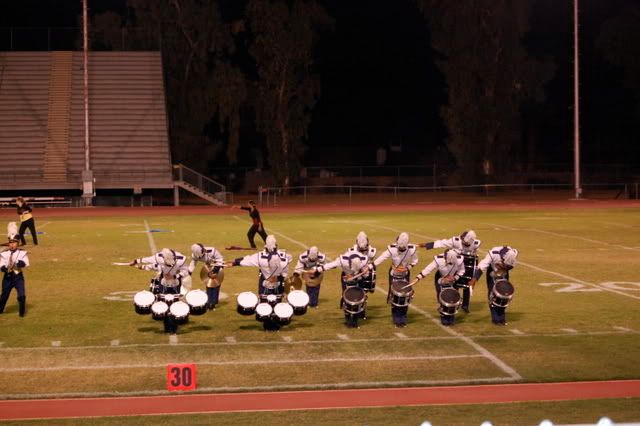 Freeze frame.....so well done. Again, she is second from the right.