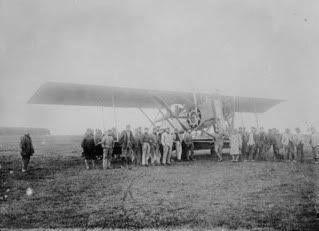 Tomorrow evening my Charles and I and David and Diana Johnson will get on a really huge plane and fly nine hours to London. Then 6 hours later, having run through as much of London as we possibly can in 6 hours, we will get on a large plane and fly 11 hours to Johannesburg. We will only have time to look out the airport windows at Jo-burg while dashing to our next flight.....a small puddle jumper ride 2 hours to Maputo, Mozambique, Africa. We have a few hours there so we will be greeted and shown around by a kind missionary named Charlie (everyone who flies through Maputo on mission trips gets to meet Charlie I think) until it is time for our final (oh gee, that is a really bad word to use) flight to get us to Quelimane, Mozambique on a little prop plane. I think it also takes a couple of hours.
Thirty six hours of traveling in all. We are going to love seeing John, Wanne and their boys, but I think by then all we will want to see is the inside of our eyeballs while lying down in a bed.
Our mission is to bring the Johnsons over and accompany them as they see the places their son lived and ministered before he died. The only thing on our itinerary while we are there is for some good visiting with the Dinas (the missionaries there) and to see the places Jeremiah worked, lived and people he knew while he was there.
We're praying (please join us)....for some further closure for these two families, the Johnsons and the Dinas, healing and comfort for their minds and hearts.
And for that prop plane.....
Okay, disclaimer everyone: Charles read the post and said I was wrong (thankfully so). He said all of our planes are jets. No prop planes or puddle jumpers. This information would have saved me several nights of tossing and turning the past week
thinking
of the trip. aaarg!

If he is wrong, I'm going to smack him.