When I was pregnant with my second child, Bethany, apparently I had a lot of time on my hands. I painted this whole ceramic Bethlehem town and glazed it. It took a long time to paint and I remember just being obsessed with finishing it.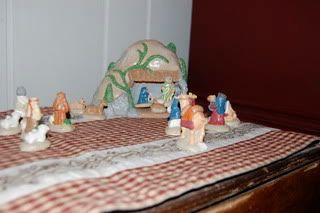 Unfortunately the misfits from the Island of Misfit Toys got loose in Bethlehem this year.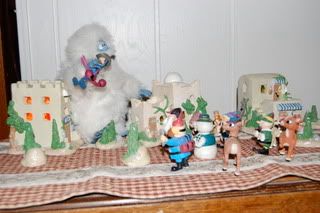 We now have 6+ nativity sets, including one from Israel, Mozambique and Ukraine, but the homemade ones are still my favorites. This is one Charles made from me with lumber scraps from a neighbor's home being built on one of our first Christmases together.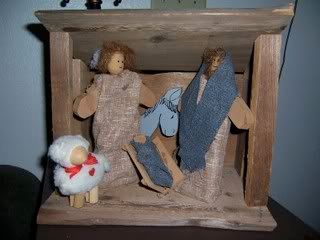 We usually have a good old celebration around here. We love to shop, make things, bake things, give things, surprise each other and laugh. We eat special food and do special things together. After the busyness of this next week, I am hoping the season celebrations of the week before Christmas and having all of my children home will sweep away these persistent blues and turn me towards the Focus of the season.
I hope your Christmas season is full of
love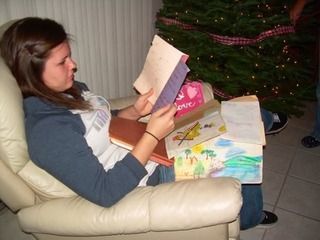 family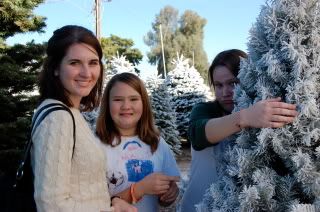 gingerbread men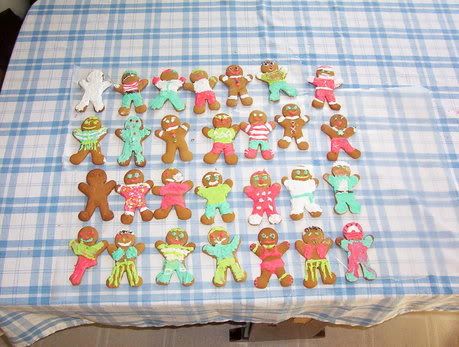 and gingerbread houses....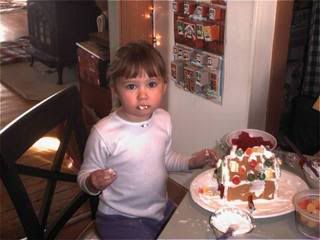 but most of all hope. Jesus came to bring us great hope.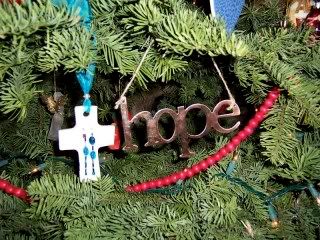 This is a trustworthy saying that deserves full acceptance (and for this we labor and strive), that we have put our hope in the living God, who is the Savior of all men, and especially of those who believe.
1 Timothy 4:9-11