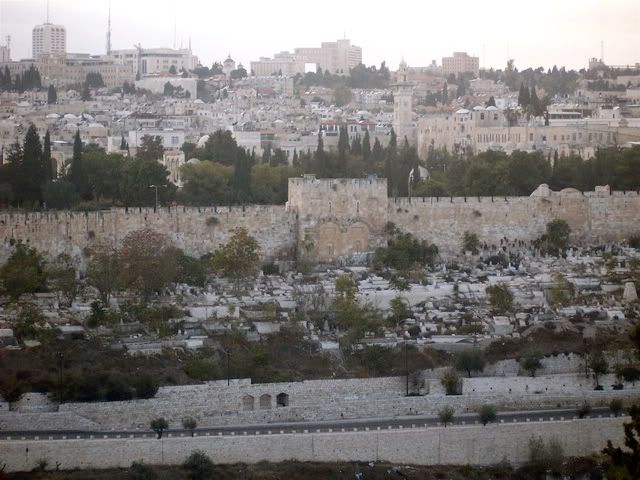 (photo: the Eastern Gate...Golden Gate of Jerusalem...where Jesus' return is prophesied to take place)
I found this verse last year just after Christmas, so tucked it away in my purse notebook. And I found it this week as I was looking for my shopping list! Then of course I forgot about it again until a few minutes ago when I walked past our partially dried out tree, it's fragrance sending me a reminder of the cool verse tucked into Psalm 96.
I hope your tree is rustling today too...reminding you of the Hope we are to keep in mind.
Let the trees of the forest rustle with praise
before the Lord, for he is coming!
He is coming to judge the earth.
He will judge the world with justice,
and the nations with his truth.
Psalm 96:12-13
Happy Advent....Jesus is our Hope of things to come.
Also, I was filled with Hope as I read e-mom's wonderful
article on the Hope of Advent
today at
Chrysalis
. I encourage you to focus your mind and read it....it's short but deep. It really resounded with my yearnings for Christ's return during this time of celebrating His first coming.