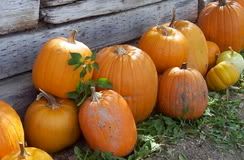 Fall in Phoenix.
It lasts one week and then it's back to summer until Thanksgiving.
In the past week:
-The temperatures have gone down in the 60's at night....very nice. But people go around all the next day with sweaters on while it rises to the 80s. I think they are sincere in their wearing of sweaters, but I still have to giggle.
-People open their windows and doors to let the cool morning air in, even after their a/c kicks back on in the afternoon. (I'm guilty of this, I love outside air....I almost said fresh air....silly me)
-There is a faint smell of woodsmoke in the evenings.
-Fall decor is starting to make it's appearance in my neighborhood. Mums, pumpkins, witches, ghosts, caution tape and weirdly purple lights.
-My sisters have started planning the Thanksgiving dinner menu.
-Candy corn is disappearing from the ceramic pumpkin on our piano.
-3 plastic barrels of ginger snaps appeared on our pantry shelf. (someone keeps forgetting she already bought some)
-Slippers have come back in style.
-The dark loads of laundry are outnumbering the light loads.
-The snowman jar on the microwave is suddenly full of cough drops again.
-There is a distinct difference in everyone's mood.....a more chilled out attitude is evident.
By Saturday it will be back in the 90's again. Kinda makes my pumpkin scented candles seem premature.