This is the creek in front of my house as it looks today.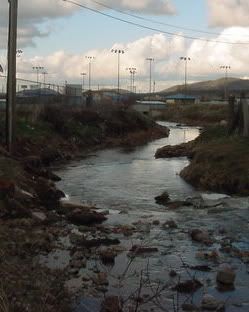 This is what it looked like a month ago at flood stage.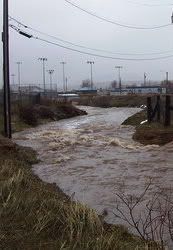 Usually it is a dry creekbed, so I am obsessing on it while it's got running water.
My dog Winnie, who is very sweet. She was very curious about what I was pointing at her.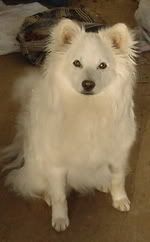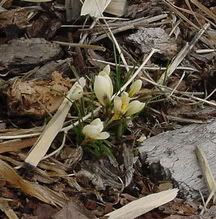 As I was taking the pics of the creek I noticed my crocuses are croaking! Ooooooh, get ready....I love to take pics of my gardens...humble as they are.
March is in like a lamb here this year! I was outside playing 2 square with my 7 year old today and we didn't even need our jackets! I think it was in the 50's, but felt warm with the sun shining on us...and I have not lost my edge in 2 square after alllllll these years! =) That's all for today....