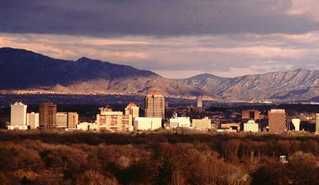 Left Phoenix about 1:15pm.
Places along the road we've traveled so many times zip by as we sit in silence for a while. The red rock ridge of Sedona looked like it was freshly painted and the San Francisco Peaks rose up like Kilimanjaro behind it. Lovely day for driving.
The lowering sun in the west made the rock formations along the border at Window Rock and Gallup look really dramatic as we talk of current events. The world events that are shaking up the world are coinciding with shaking personal lives of so many people we know! What is the deal? We listened on Klove radio to people discussing an appropriate (or honest?) reaction to Osama Bin Laden's death. Yeah, it feels conflicting, weirdly relieving as well as sad beyond all reason.
Then later we listened to NPR reporting on lives affected by the tornadoes in Alabama. Nearly 400 people have been found dead and about that many are still missing and presumed dead. A woman was being interviewed by an NPR reporter. The reporter (deadpan voice, as is NPR's style) said the woman, "like many of the people here in the Bible Belt of the South" credited God as saving her life through the storm. As the woman looked through the ruble of what used to be her apartment for any kind of proof of residency so that she could apply for aid, the noticeable smell of death was in the air, as many people from her apartments have not been recovered yet and are there beneath the ruble still. (I cannot imagine this kind of horror) Then she found a piece of paper, a letter from her grandchild's teacher and there was her name and address on the envelope. "Thank you, Lord!" she said. She said it like the Lord was standing there with them. And He is, thankfully. The NPR reporter just closed with that woman's jubilant exclamation of thanks and "this is yada yada, reporting from Tuscaloosa, Alabama, for NPR".
In just the same way, as we see some of our friends and church members going through really tough times, there is always some ray of hope a message or gift from God that comes up in their lives, like a gleaming white envelope among that woman's collapsed home, and they give thanks in the middle of their storm too. Sometimes you just have to grab hold of the Hope among the ruble, and the stench of wrecked lives, and give credit to the One who is the revealer of Hope.
We have arrived in Albuquerque now (someone is already rumbling and poofing beside me) and tomorrow we'll head to Oklahoma City to visit with family before driving down to Plainview to fetch our college girl, who we've missed dearly, and bring her back home with us. In a month Hannah will move home too and we will all live together under the same roof again for the first time in almost 6 years.....for the summer at least. And there will be great rejoicing under that roof by some proud parents, who I know...of. ;)